Training in Copenhagen: Psychosocial Support in Emergencies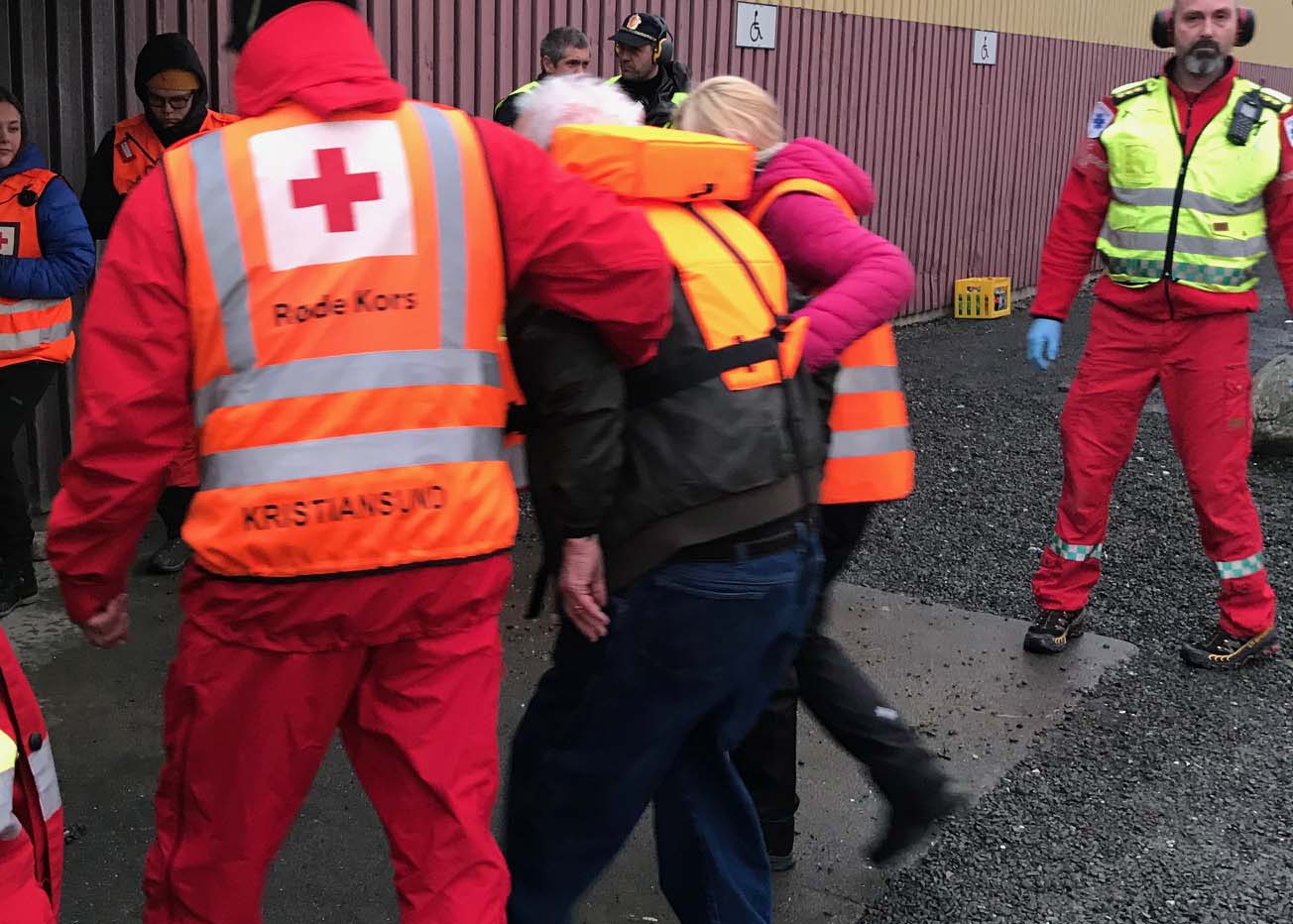 Psychosocial Support in Emergencies (Closed for applications)
In times of natural and man-made disasters and emergencies, mental health and psychosocial support should be part of the responses. Within the Red Cross Red Crescent, National Society focal persons, regional and international delegates will be responsible for initiating the overall mental health and psychosocial activities and interventions. In the early stages, the initial tasks will be on assessing needs, organizing volunteers, establishing MHPSS activities, setting up frameworks around such activities, deciding on the relevant types of interventions such as a Child Friendly Spaces or a community centres and they will take the lead in training, supervising and monitoring on-going activities and interventions. MHPSS staff? will liaise closely with tracing services, protection, gender and inclusion and ensure that communities are engaged in all decisions affecting them. The obligation to care for all staff and volunteers to ensure a conducive working environment that promotes well-being and prevents any harm is a very important aspect of the tasks mentioned. The focal persons and MHPSS delegates will be responsible for creating a plan of action, contribute to drafting appeals, programme proposals and strategies. They will also coordinate with authorities and other stakeholders on the ground including cluster and technical working groups at local or national level. The PSSiE training is for those working in or deployed to emergency settings whether from the Red Cross Red Crescent or other organizations. The training methodology is based on problem-based learning using practical exercises such as role plays, case studies and field exercises. The training prepares participants for psychosocial work during emergencies while at the same time being mentored and supervised by the facilitators.
Objectives of the training
Psychosocial support responders have technical competencies to work in humanitarian operations
Participants have psychosocial technical skills and competencies that enable them to rapidly assess, plan, coordinate and implement priority psychosocial interventions during different types of disasters and emergencies
Participants can identify needs for protection and integrate such measurements in mental health and psychosocial support approaches
Participants can develop key messages and advocate for needs of mental health and psychosocial support activities and programmes
Participants are able to collaborate with relevant stakeholders in the communities and participate in relevant coordination bodies
To obtain knowledge on how to identify, train and support volunteers as well as how to build resilience in volunteers
Subjects covered in the training are:
Principles and guidelines for mental health and psychosocial support and protection in emergencies
Preparing for a mission
Assessments and data collection
Psychosocial triage in acute situations
Violence prevention and protection in emergencies
Collaborating with or integrating tracing services in responses
Individual and group psychological First Aid in emergency operations
Establishing mental health and psychosocial support activities
Identifying and collaborating with key stakeholders in the community such as faith-based leaders
Managing volunteers and developing a training plan for volunteers
Developing key MHPSS messages for the affected
Advocating for MHPSS with key stakeholders
Monitoring and evaluation
Developing a plan of action
Coordination and cooperation
This training does not include knowledge on the system and structures of the Red Cross Red Crescent Emergency Response Units, Regional Disaster Response Teams or National Society disaster response set-ups.  If working within these areas it is recommended to seek relevant additional training from the deploying National Society.
Dates, deadlines and other important information:
The training takes place in Copenhagen on 
14 – 17 October 2019 from 9 to 17 all days.
Participants must be able to participate in the entire training, arriving the night before and departing from the training venue no earlier than 5 pm on the last day of training (earliest possible flight from Copenhagen at 8 pm). If you have questions, please write to 
psacademy@rodekors.dk
Deadline for application: Closed
Please note that we only accept applications submitted through the online system
here
.
Target group and qualifications
Red Cross Red Crescent staff with previous training and experience in providing community-based psychosocial support, knowledge of the Red Cross Red Crescent and working conditions in the field. Staff from international and national non-governmental organizations Knowledge of psychosocial consequences of emergencies, stress and coping, good facilitation skills and knowledge of adult education methodologies. Prepared to participate actively in all sections and tasks related to the training. Educational background in social work, psychology, psychiatry, mental or public health or similar fields. Participant have used or are familiar with the following resources:
Cost
The price of the training is 940 EURO and participants must cover their own expenses for travel, accommodation and per diem. Lunch, snacks and one dinner will be provided during the training.
Required pre-reading