"It's Changed my Life": Incarcerated Individuals Explanations of How Volunteering with the Red Cross Facilitated their Personal Development
Home
/
Resource Library
/
"It's Changed my Life": Incarcerated Individuals Explanations of How Volunteering with the Red Cross Facilitated their Personal Development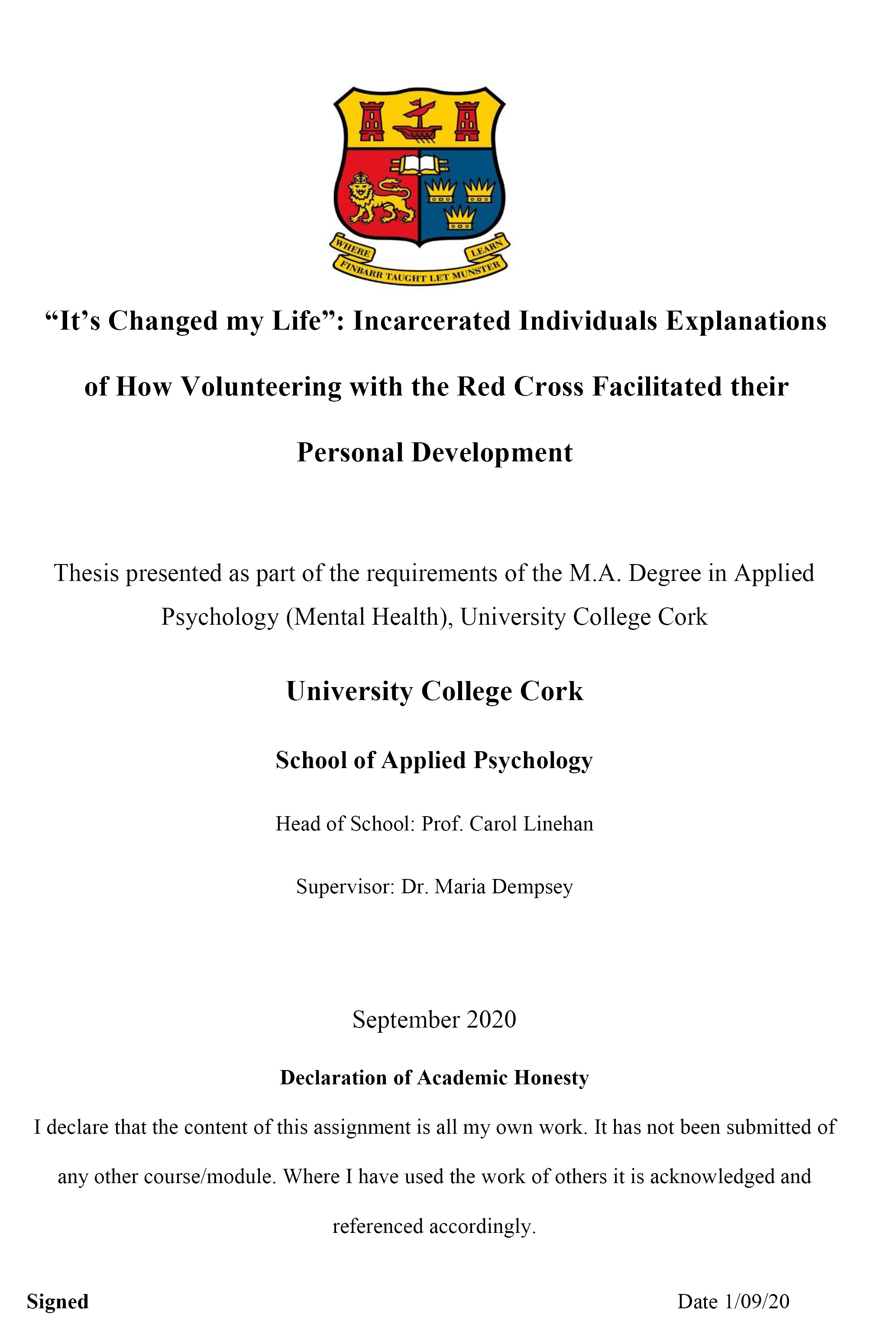 The Community-Based Health and First Aid (CBHFA) programme is a nine-month course within the Irish Prison System (IPS) which trains incarcerated persons as Red Cross (RC) volunteers and supports them in carrying out health-related projects in their community.
Previous research on the programme suggests that participation facilitates personal development (PD) for volunteers which could be a step towards rehabilitation for these individuals. This study aims to understand how the CBHFA programme facilitates PD for volunteers. Ten participants were randomly selected from a pool of volunteers across two open prisons in Ireland. All participants identified as Irish males currently volunteering with the RC. Data was collected through semi-structured phone interviews which lasted between 30 to 70 minutes.
Questions in the interviews centred around skills, behaviour, self-esteem, selfefficacy and mental health. Interviews were audio-recorded, transcribed and then analysed using thematic analysis (TA). Three key themes were developed from the data set to explain how the CBHFA programme facilitates PD for volunteers; an opportunity to succeed, acquiring skills and knowledge and engaging in meaningful work. These aspects of the programme were reported to improve volunteers self-esteem, self-efficacy and mental health thereby, facilitating PD.
This study suggests that the CBHFA programme could be considered a social approach to rehabilitation for volunteers thereby adding to the evidence-base for the programme. As well as this, by identifying the aspects of the programme which facilitate PD, the conditions needed by incarcerated individuals to live a life free from crime are highlighted. This is relevant to the design of future prison programmes and early intervention with high-risk populations.