Psychological Coping During Disease Outbreak – Polish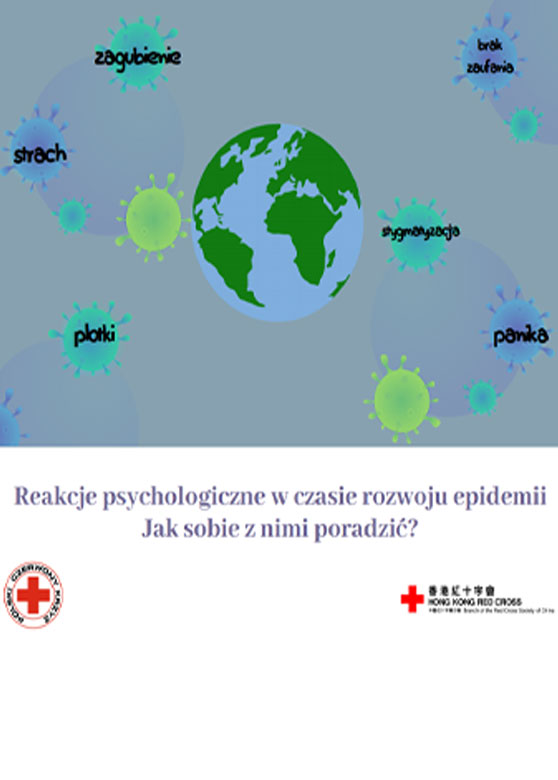 This is mental health and psychosocial support messages developed by Hong Kong Red Cross for the general public during disease outbreak.
In the face of the recent emergence of pneumonia associated with the novel coronavirus, many of us would feel worried, especially as we have experienced SARS back in 2003 and do not wish to relive the pain and fear caused by the outbreak. It is understandable for people to experience the fear andanxiety in face of uncertainty; they can help us cope with the situation in short term. Yet, if the fear and anxiety turn to a long-term condition or become very intense, they would not help people, but rather lower one's ability to adapt and cope with the crisis. Meanwhile, we may also experience other common post-critical incident reactions such as low mood, insomnia, anger etc.
It is therefore important for us to adjust emotionally in a way that is healthy to both mind and body. This manual provides tips on how to cope with stress related to public health crisis and how to maintain a healthy mind throughout such difficult times.