Safe Ramadan practices in the context of the COVID-19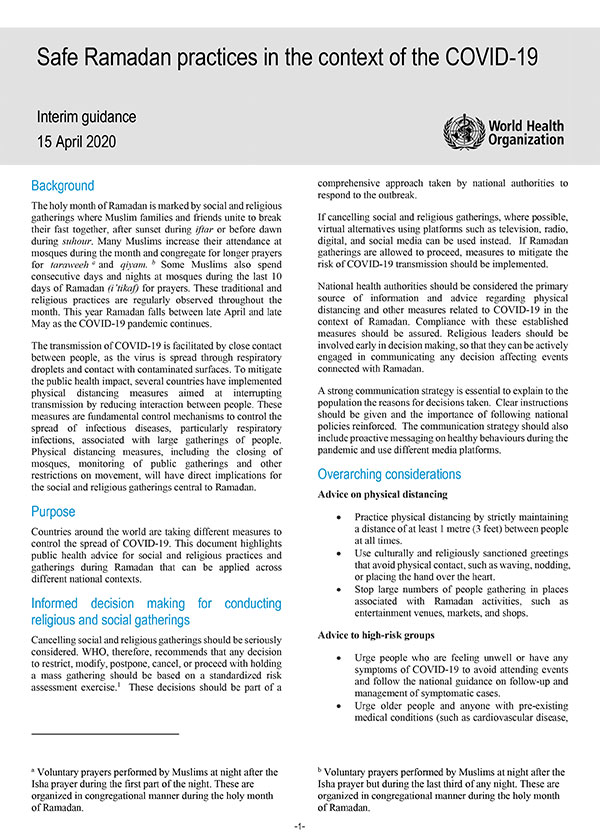 This interim guidance was released by WHO.
While maintaining physical distance, the faithful can still reflect, pray, share, and care. The use of digital platforms enables interaction with family and friends and offers special prayers for the sick, alongside sharing messages of hope and comfort as methods to observe the tenants of Ramadan while maintaining public health. As the stay at home measurements are enforced around the globe during these times, the Safe Ramadan practices also encourages religious leaders to actively speak out against violence and provide support or encourage victims to seek help.