May 30, 2016
On 1 January 2016, the IFRC Reference Centre for Psychosocial Support took up the position as Co-chair for the Inter-Agency Standing Committee Reference Group for Mental Health and Psychosocial Support in Emergencies (MHPSS RG). The MHPSS RG is a unique collaboration between 38 member organisations covering IFRC, international NGO's, UN agencies, International Organisation for Migration (IOM) and academic institutions. Doctors without Borders and the International Committee of the Red Cross are observer members within the group. The Red Cross Red Crescent National Societies are represented in the group through the IFRC Reference Centre for Psychosocial Support.
Guidelines, coordination and advocacy
The mandate of the group is to promote the 2007 "IASC Guidelines on Mental Health and Psychosocial Support in Emergency Settings"  around the globe, support field level MHPSS coordination groups, support the work of global and field level clusters, develop new guidance notes or guidelines on MHPSS, help member organisations to institutionalise and operationalise the guidelines and conduct policy-advocacy on MHPSS in emergencies.
The Reference group develops official IASC guidelines and acts as an instigator and peer reviewer for multi-agency guidelines and tools:
Psychosocial support for pregnant women and for families with microcephaly and other neurological complications in the context of Zika virus: Interim guidance for health-care providers 
Who is Where, When, doing What (4Ws) in Mental Health and Psychosocial Support: Manual with Activity Codes 
Mental Health and Psychosocial Support for Refugees, Asylum Seekers and Migrants on the Move in Europe: A Multi-Agency Guidance Note 
Co-chair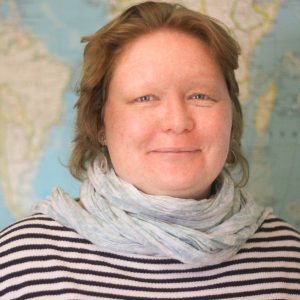 The Co-Chair of the Reference Group has a coordination function and is responsible for advocating for the inclusion of MHPSS within the work of other global clusters (mainly Nutrition, Education, Protection & Health). The Co-Chair also provides technical and coordination support to field level MHPSS working groups, drives the creation and dissemination of new tools. Finally, the Co-Chair represents the group at external forums e.g., IASC meetings, International Summits, Governments and with Humanitarian donors.
The co-chair position is divided between two member organisations. In 2016 and 2017 it is shared by the IFRC PS Centre and UNICEF. The co-chair functions are coordinated by Sarah Harrison, Technical Advisor at the PS Centre.
For more information, please contact Sarah Harrison, sahar@rodekors.dk or mhpss.refgroup@gmail.com