Webinar: Inner Resilience: Mental health and psychosocial support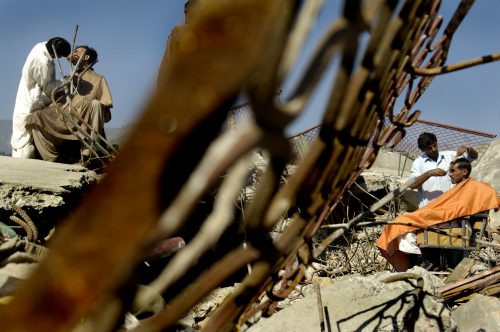 Inner Resilience
Mental health and psychosocial support
Presenters: Dr Maureen Mooney, Massey University and Dr Lee Devaney, British Red Cross
The PS Centre and
the Red Cross Red Crescent Research Network for Mental Health and Psychosocial Support
proudly presents a webinar about "Inner resilience".
Dr Maureen Mooney
, PhD, Joint Centre for Disaster Research, School of Psychology, Massey University and the Research Network. Dr. Mooney is the author of the chapter "Inner Resilience: Mental Health and Psychosocial Support" in the 2016 edition of the World Disaster Report.
Dr Lee Devaney
, Psychologist, British Red Cross. Dr Devaney works on the project "Creating Resilience in Urban Areas, in which research is combined with community engagement with the aim of building resilience in flood prone urban communities.
Inner resilience
The long-term impacts of disasters can undermine well-being and threaten peace and human rights. Mental disorders and psychosocial problems are significant public health concerns in humanitarian settings, with most affected people experiencing considerable distress. A common understanding of what defines psychosocial well-being and resilience may not only vary from country to country, but also within populations in the same country. In major disaster situations, there are often secondary stressors, such as relocation, that have a negative impact lasting many years. In one-off acute events, distress tends to lessen when danger has passed compared to when individuals experience prolonged situations such as conflict. Preparing individuals and families psychologically to cope with crises may influence communities to invest more in mitigation and disaster preparedness. Psychosocial support in risk reduction can facilitate community networks, contribute to mapping strengths and vulnerabilities, and promote capacity building of local populations, including staff and volunteers. A common psychosocial support intervention after a disaster is psychological first aid. The aim is to assist people to take care of themselves and regain their capacity to think clearly. Psychosocial support is also relevant in longer-term development programmes. Although there have been advances in good practice throughout the disaster cycle, there continues to be a gap between good practice consensus and some activities in the field.