MHPSS for migrants during COVID-19 – PS Centre webinar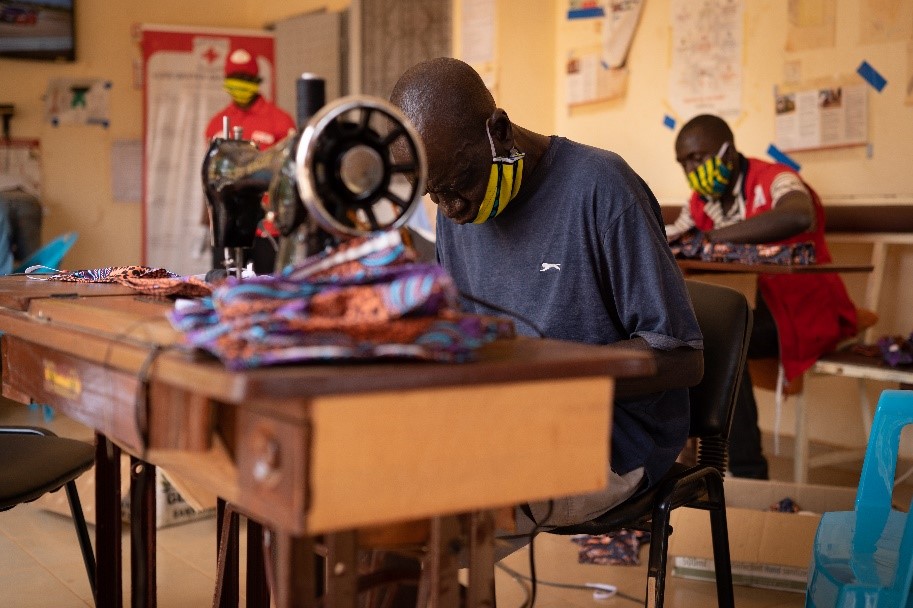 Perspectives from the Interagency People on the Move Technical Working Group (IASC MHPSS RG) and from National RC/RC Societies in Niger and the Netherlands
Join the ZOOM webinar:
https://us02web.zoom.us/j/84030883871?pwd=ZDl2ZmpwZm42NlF4dTBnM203NXAydz09
password: 746044 The webinar will cover current patterns in migration worldwide and focus on the many challenges that migrants face, especially during the COVOD-19 pandemic. Some good practices during COVID-19 will be shared by practitioners working with a variety of migrant groups in Niger and the Netherlands.
Presenters
Marie Dahl
, chair People on the Move TWG (IASC MHPSS RG), Head of Mental Health & Psychosocial Support Unit, Save the Children, Denmark. Marie will give an insight into the work of the Interagency People on the Move Technical Working Group, and how this group is responding to COVID-19. Noemi Monu, MHPSS delegate in Niger, talking about the situation in Niger, a major transitory country for migrants. Currently migrants are blocked in transit because of COVID-19, and the country also has migrants return from abroad. Noemi Monu will present the initiatives by the Niger Red Cross to offer support to these groups of migrants.
Carolien Pronk
, MHPSS focal person and Sabrina Poorte, Project Leader Support for Undocumented Migrants in Netherlands Red Cross, will present the situation and approaches and interventions for undocumented migrants in the Netherlands. The Netherlands Red Cross has developed a Life Skills training that learns undocumented migrants to deal with difficult personal situations and how they can protect their health. This tool and other approaches will be presented at the