RC3 Global Workshop 'Building the added value of connecting research with practices'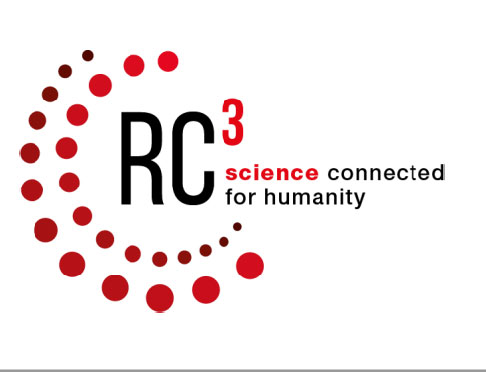 510 Initiative – Red Cross Netherlands – The Hague
Marc VAN DEN HOMBERG, Scientific Director
Liselot KATTEMÖLLE,
Belgian Red Cross Foundation for Science – Mechelen
Centre for Evidence Based Practice (CEBAP) – Mechelen
French Red Cross Foundation for Humanitarian and Social Research – Paris
Malika AIT-MOHAMED PARENT, Researcher, Scientific Committee
Virginie TROIT, Director
Vincent LEGER, Research Officer
Margaux BARBIER, Project Assistant
Health in Emergencies (Canadian Red-Cross)
Salim SOHANI, Senior Director
Faiza RAB, Health Systems fellow
International Centre for Humanitarian Affairs (ICHA) – Nairobi
Halima SAADO, Head of Research and Learning
ICRC, Centre for Operational Research (CORE) – Geneva
Fiona TERRY, Head of the Centre for Operational Research and Experience
ICRC Review – Geneva
Bruno DEMEYERE, Redactor in Chief
IFRC ICVD – San Jose
Andres MORALES, Volunteering & Youth Development Regional Coordinator
Itza ROJAS, Volunteer officer
IFRC – Asia Pacific Disaster Resilience Centre (APDRC) – Seoul
Sunhee KIM, Director
IFRC - Caribbean Disaster Risk Management Reference Centre (CADRIM) – Barbados
Cecilie-Marisa CLARKE MARSHALL, Director
IFRC – Climate Reference Centre – The Hague
Maarten VAN ALST, Director
Julie ARRIGHI, Urban Manager and ICRC Partnership Lead
Margot CURL, Virtually Amazing Team
IFRC – Geneva
Frank MOHRHAUER, Director of NSPKD
Margarita GRIFFITH, Coordinator Knowledge Sharing
Suzana HARFIELD, Team Leader Movement Coordination
Fred FULTON, Coordinator Learning
Shaun HAZELDINE, Solferino Academy
IFRC – Global Disaster Preparedness Centre (GDPC) – Washington
Omar ABOU SAMRA, Director
Nathan COOPER, Innovation and Disaster Preparedness
Nesrine AOUINTI, Knowledge Management Fellow
IFRC – Global First Aid Reference Centre (GFARC) – Paris
Pascal CASSAN, Director
Diane ISSARD, Manager
IFRC – Global Psychosocial Centre – Copenhagen
Nana WIEDEMAN, Director
Michelle ENGELS, Mental Health and Migration Technical Advisor
IFRC Reference Centre for Livelihood – Madrid
Ignacio ROMAN PEREZ, Director
Migration Hub – Melbourne
Nicole HOAGLAND, coordinator & Global Policy Advisor
Vicky MAU, Head Migration Support Programs
PIROI Centre (Indian Ocean) – Saint Denis de la Réunion
Eric SAM-VAH, Delegate operations and programmes
Marie FABIEN, Research coordinator
MHPPS research project Swiss Red Cross
Monia AEBERSOLD, Project Manager
Solferino Academy
Shaun HAZELDINE, Head and innovation lead
May 11th – Detailed programme
Opening – 'Science connected with humanity' challenges and opportunities for research and evidence-based practices in the International Movement
Frank MOHRHAUER/IFRC
RC3 Steering Committee
Centres 'tour'
RC3 News and actions
Communication – Making Reference centres & 'knowledge and research' initiatives more visible


Margarita GRIFFITH, IFRC

RC3 Survey – Establishing facts and figures


Marc VON DEN HOMBERG/510

RCRC Research map – Making research production interactive


Omar ABOU SAMRA & Nesrine AOUINTI/GDPC

Group discussion: Proposals and action points for 2021
Focus Session on Publications: optimise the link between research results, authors and RCRC publications
'The ICRC Review between history and renewal.'


Bruno DEMEYERE

'Everyone Counts Report' and evidence-based data


Rania ALERKSOUSSI
Group discussion: What is the state of literature production from RC3 members? With which data? How is the relationship with authors/contributors organised? How can we contribute to an improved contribution to the Movement main publications and better diffusion of existing members publications?
Brainstorming Session on events: Developing a dynamic joint research culture
Virginie TROIT in coordination with Fred FULTON
Group discussion: How to mutualise on RC3 research projects and ecosystems, existing events, language diversity to enhance the Movement scientific culture? What are the most pressing needs? Can we capitalise on existing events, resources and tools to build jointly coordinated events or MOOCs?
Special event 2021: Global Conference of IHSA 3–5 Nov. 2021, Paris.
Groups Networking Session around Centres research results
Each workgroup can welcome 4–10 participants.
Goals are to share experiences and practices based on the result of one research initiative.
Workgroup 1: ICDV/Building the evidence on volunteering in America
Moderator: Andres MORALES/ICVD
Workgroup 2: PSC and the new MHPPS research projects
Moderators: Michelle ENGELS/Psychosocial Centre & Monia AEBERSOLD/Swiss Red-Cross
Workgroup 3: IFRC Foundation/Building a social science research programme in emergency to learn from the Covid-19 pandemic
Moderator: Vincent LEGER/FRC Foundation
Networking session on new initiatives
Each workgroup can welcome 4–15 participants.
Goals are to share experiences and practices based on the result of each research initiative.
Migration Hub/Setting up a new collaborative initiative


Nicole HOAGLAND & Vicky MAU/Migration Hub – Melbourne

The Solferino Academy/Bridging leadership and innovation


Shaun HAZELDINE/IFRC
Session RC3 News and projects
Update about the two flagship collaborative projects and discussion
Heatwaves


Maarten VAN AALST, Julie ARRIGHI, Omar ABOU-SAMRA

Volunteering


Adjmal DULLOO, Virginie TROIT
Group discussion: setting up a common agenda toward GA 2022 & IC 2023
Focus Session on Ethics: RCRC research, needs and challenges
Fiona TERRY/ICRC CORE
'Presentation of the new ICRC International Review Board'
Group discussion: What are the emerging ethics questions and needs in terms of ethical review (data, methods & protocols, publications etc.? How do the members interact with ethics committee or similar bodies? What are existing gaps and possible solutions?
Brainstorming Session: setting the roadmap for RC3 2021 to 2022 General Assembly/Council of delegates
New Steering Committee 2021
Plan of Action 2021
2022 Global workshop concept
RC3 is the Red Cross and Red Crescent Research Consortium. It is an open and coordinated distributive network of entities and initiatives created within the International Movement, that are entirely or partially dedicated to research, scientific methodologies, tools or knowledge production activities. Besides connecting their specific expertise, RC3 members join forces to support the International Movement to achieve its community-driven goals and missions aligned with the IFRC and ICRC strategic frameworks.
Our Vision: Science Connected to Humanity
The added value of RC3 collective efforts resides in integrating and making more accessible the academic communities, scientific results and expertise to help alleviate human suffering through building safe, resilience and sustainable communities. Through the notion of knowledge as a common good, it aims at improving the quality of humanitarian services and at increasing their impact. RC3 supports National societies, the IFRC and the ICRC in their transformation process, in the analysis of their environments and operations in order to be better prepared to global humanitarian challenges.
Our approach: Bridging science humanitarian practices and policies – at local, national, regional and international levels –.
RC3 means of actions are the use of primary and secondary data, collaborations with the academic sector, editorial tools, scientific events and training development. RC3 promotes and supports Movement-wide research collaborations and the development of a strong scientific culture rooted in a people-centred approach. It establishes resources and expertise synergies between its members and the Movement entities.
Our strategy: achieve a greater humanitarian impact based on an evidence-based culture with optimised resources.