Training in Copenhagen: Child Friendly Spaces in Humanitarian Settings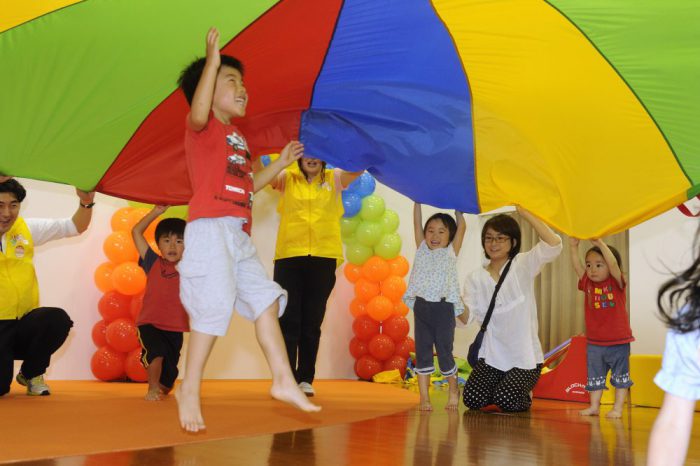 Training: Child Friendly Spaces in Humanitarian Settings
19 to 21 March 2019, Copenhagen. (Deadline for application: 31 January, 2019)
The training is for Red Cross and Red Crescent staff and volunteers who plan to or already work with Child Friendly Spaces (CFS) as facilitators and managers. The training builds on the newly released
Toolkit for Child-Friendly Spaces in Humanitarian Settings.
The training is based on cooperative and participatory principles where participants are taking active part in all aspects of the training. Thus, learning takes place through presentations by facilitators and participants, individual reflection, plenary and group discussions. The training includes playful activities, active engagement in exercises in pairs and groups, participant-led short sessions from the Activity Catalogue for Child Friendly Spaces in Humanitarian Settings as well as case work from the daily work of participants. Expect a PowerPoint free zone and activity-based training!
Topics covered in the training are:
A do no harm approach in a Child Friendly Space
Creating protective environments for children
Developmental aspects of safe play
Establishing and running Child Friendly Spaces
Promoting psychosocial well-being through psychosocial activities and sessions
Plan, create and implement psychosocial sessions for children
Child-led risk assessments and future forecasts to map risks for children in a community
Engaging with caregivers and community members to strengthen child protection capacities
Background:
The Toolkit for Child Friendly Spaces in Humanitarian Settings
provides a set of materials to assist managers and facilitators/animators in setting up and implementing quality CFS. These resources have at their core the protection of children from harm; the promotion of psychosocial well-being; and the engagement of community and caregiver capacities. The CFS Toolkit includes:
Operational Guidance for Child Friendly Spaces in Humanitarian Settings
An Activity Catalogue for Child Friendly Spaces in Humanitarian Settings
The toolkit is developed by the International Federation of the Red Cross and Red Crescent Societies Reference Centre for Psychosocial Support and World Vision International and has recently been released.
Dates, deadlines and other important information:
Participants must cover their own travel and lodging, while the training itself is free of charge.
Tea, coffee and snacks are served in the morning and afternoon and a light lunch is provided.
The training takes place at the headquarters of Danish Red Cross, Blegdamsvej 27, 2100 Copenhagen on 19 to 21 March, from 9am to 4.30pm
Participants must be able to participate in the entire training, arriving the night before and departing from the training venue no earlier than 5.30 pm on the day of training, thus the earliest possible flight from Copenhagen is at 9 pm.
80 % percent attendance is required to obtain a training certificate.
Applicants are expected to:
be familiar with community-based psychosocial support and protection and to be familiar with the IFRC Child Protection Policy.
having read The Toolkit for Child Friendly Spaces in Humanitarian Settings before the training.
have an educational background in social work, psychology, psychiatry, mental or public health or similar fields.
Please note, that the training will be conducted in English, so all participants must have sufficient English skills to participate actively in the training.
Deadline for application:  31 January 2019
To apply, please fill out this form: 
https://www.survey-xact.dk/LinkCollector?key=R412ZZFYCPC5
Only applications submitted via this link will be taken into consideration. Should you have questions, please write to 
psacademy@rodekors.dk
The training is based on the following guidelines and training materials:
Other reference materials:
Children's Resilience Programme. IFRC and Save the Children, Denmark. (2012)