Webinar: Five Essential Elements of Psychosocial Support – A conversation with Stevan Hobfoll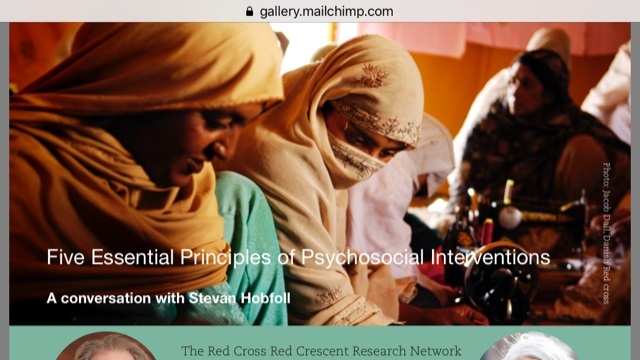 Five Essential Elements of Psychosocial Support
– A conversation with Stevan Hobfoll
Participants: Stevan E. Hobfoll, Rush University Medical Center and Leslie Snider, Save The Children Denmark
In 2007, Stevan Hobfoll published a key article on post-disaster psychosocial support with a team of international experts "Five essential elements of immediate and mid-term mass trauma interventions: Empirical evidence.". Accordingly, psychosocial support after disasters or other traumatic events should promote five essential principles:
1) a sense of safety
2) calming,
3) self- and community efficacy
4) social connectedness
5) hope.
In the 10 years following their publication, the five essential principles have been extremely influential among practitioners, researchers and policy makers around the world. But how have the five principles been used, or misused? Are they useful and appropriate in measuring outcomes of psychosocial interventions? And what is next for MHPSS research? In conversation with Dr. Leslie Snider, Dr. Stevan E. Hobfoll examine these questions during a one-hour webinar hosted by the Red Cross Red Crescent Research Network on Mental Health and Psychosocial Support.
Stevan E. Hobfoll, clinical psychologist at Rush Medical Center with over 30 years experience working in mental health and an impressive publication list with over 300 journal articles and book chapters, including the 2007 article on the five essential principles.
Leslie Snider, trained psychiatrist and master in public health with more than 20 years experience in clinical work and international programmes and currently doing consulting through Peace in Practice. Working as Global MHPSS Collaborative at Save The Children Denmark.