How to do MHPSS trainings online 3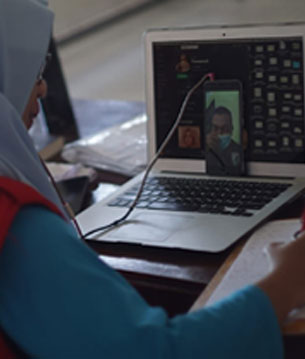 MHPSS Behind the screens series
Discussing with practitioners who took a digital  leap
Has the pandemic made you  go digital?
What was your experience conducting MHPSS trainings these digital times?
Are you curious about some tools and methods?
Episode 23: Persisting past the Problems
Can you hear me? The video doesn't work! It is so long……..I am so tired.
Guests: Kelly McBride, Sarah Harrison & Michelle Engels
This episode is focused to equipping you with the right tools and also gives a deep dive into how energy and engagement levels are maintained for longer trainings.
Note:
Limited seats are available, only selected members can participate