July 7, 2021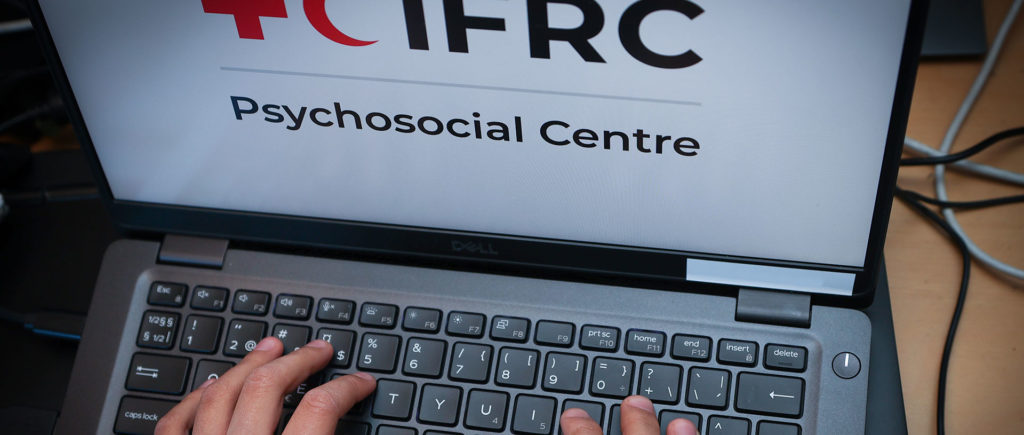 Research oriented project coordinator to join the IFRC Reference Centre for Psychosocial Support
We are looking for a project coordinator with strong project support skills to join our international team in Copenhagen at the International Federation of Red Cross and Red Crescent Societies Reference Centre for Psychosocial Support (PS Centre).
As project coordinator you will support the successful implementation of our international, large-scale research and innovation projects in the cross sections between mental health, migration, integration, and education. You will be working extensively with a large number of project partners across the EU and MENA regions.
Responsibilities
Support to overall project leadership, incl.
Support to planning, executing and minuting management meetings both virtual and physical (working knowledge of Zoom or similar required)
Maintaining project workspace
Ad hoc management support tasks.
Support to engagement with project partners and stakeholders implementing integration activities, incl.
Administrative support to setting up and carrying out work meetings, virtual and physical consultations and innovation and co-creation workshops with project partners and stakeholders
Ensuring constructive collaboration and communication with stakeholders engaging with the project incl supporting knowledge exchange between stakeholders
Monitoring timelines and supporting timely progress of collaboration.
Contributions to research and innovation activities, incl.
Setting up digital surveys and manage data collection
Compilation and cleaning of data from surveys for further analysis
Support to survey data analysis and write-up of core findings
Contributing to desk research through review and synthesis of grey literature, evaluation reports and manuals and materials on integration practices and activities from implementing organizations (independently and in collaboration with senior staff)
Conduct key informant interviews and focus group discussions (in collaboration with senior staff) and support the synthesis of key findings
Contribute to the write-up and documentation of project results
Support the development and implementation of consultations that utilise co-creative methodologies through digital platforms (in collaboration with senior staff)
Ad hoc assignments are part of our daily work and we try to cover for each other when colleagues are away on missions or holiday.
Experience
Minimum 2 years' working experiences within project management, preferably of European research and innovation projects
Relevant educational background, incl. migration studies, education in emergencies, or related social sciences
Experiences with mixed-methods research with an emphasis on qualitative methods, preferably with migrants and/or children
Advanced knowledge of written English is required. Working knowledge of German a strong added value. Candidates are encouraged to list fluency in languages as language skills is an advantage
Strong organizational and administrative skills
Strong computer skills, including Microsoft Office package, Sharepoint, Teams, digital survey tools such as surveyXact, Zoom, and Mural as well as an aptitude for learning and using new digital tools and databases
Experience with co-creative and collaborative research and innovation methods an advantage
Experience with or knowledge of mental health and psychosocial support an advantage
Experience with EU Horizon2020 project implementation and working for or volunteering with the Red Cross Red Crescent an added value.
Personal Profile
A structured, independent and proactive approach to tasks
Excellent communication and coordination skills
Flexibility and ability to meet deadlines, multi-task, and work well in a fast-paced environment
Strong team-player skills and ability to work independently
Excellent writing skills and ability to communicate precisely and in writing
Experience working with people from different cultural backgrounds, working with children an advantage
About the PS Centre
The IFRC Reference Centre for Psychosocial Support (IFRC PS Centre) works under the framework of the International Federation of the Red Cross and Red Crescent (IFRC) and supports National Societies in promoting and enabling the mental health and psychosocial well-being of beneficiaries, staff and volunteers. The IFRC PS Centre is hosted by Danish Red Cross.
We have an international team of 18 full time staff with complementary technical, strategic and managerial functions. Our day-to-day work is challenging and busy but injected with humour and a positive spirit. We achieve most of our goals by working closely together and we value our collaborative working environment highly.  For more information please see Who We Are and What We Do sections of our website as well as the project sites https://www.focus-refugees.eu/ and https://www.refuge-ed.eu/.
Employment conditions
Danish Red Cross is the legal employer. The position is a fixed term position for 6 months, with the possibility of extending the contract based on funding. The assignment is to commence 1 September 2021 and earlier, if possible. The position is classified between DKK 34.800 – 37.200 per month incl. pension, according to qualifications and experience, as per the Danish Red Cross collective agreement (AC overenskomst). The position includes limited or no travel.
Applications will be reviewed on an ongoing basis and the position filled as soon as a relevant candidate has been identified.
Please submit your CV and a motivated application in English to Danish Red Cross via the online application system.
For further information about the position please contact:
– Martha Bird (mabir@rodekors.dk) until 8 July and after 4 August,
– Anouk Boschma (anbos@rodekors.dk) from 9 July to 15 July,
– Michelle Engels (mieng@rodekors.dk) from 16 July to 3 August.
NEW: please note that the deadline for applying is now 14 July.