November 27, 2018
Student assistant – Communications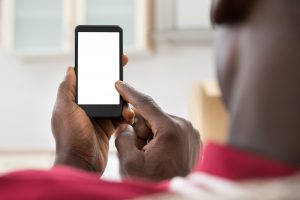 Would you like to work with communications in the world's largest humanitarian organisation? We are looking for a talented student for an exciting communications position in a dynamic and international team.
Communicate with the world
As communications assistant, you will engage with stakeholders literally all over the world on several different platforms. You can perform most of the key tasks listed below, and you are good at finishing what you start. You are probably bursting with ideas and eagerness to put your skills to good use, and we promise to challenge you!
Your tasks
Your key tasks will be to:
Participate in the publication of the Centre's electronic newsletters and regular updates of the Centre's website http://www.pscentre.org (WordPress)
Updating and monitoring social media (Facebook, Twitter, Youtube)
Marketing activities for the Centre's tools and books
Producing short videos (planning, filming and editing)
Minor layout tasks (in InDesign)
Organize and maintain photo library
Carry out day-to-day practical tasks, including supporting the planning and execution of larger meetings
Your profile
Currently undergoing a relevant course of education, e.g. in journalism, multimedia, communication or visual media and have at least 18 months left of your education
Knowledge and interest in SoMe, PR and campaign communication
Knowledge of video production
Very good communication skills in English and Danish, written and spoken (Arabic, French or Spanish skills would be a strong additional asset).
You have an interest in and flair for managing processes, preparing events and meetings and enjoy multi-tasking
You can carry out tasks independently, but enjoy working in a team
Preferably you have working knowledge of InDesign and WordPress or other CMS
Interest in or knowledge about the field of mental health and psychosocial support is a strong advantage.
Your future work place
The Red Cross Red Crescent is always there. We save lives every day, and we equip people with the tools they need to get through crises and disasters. We are the world's largest humanitarian organization with 17 million volunteers in 191 countries. We are part of your local community no matter where you live. With your help, we can be wherever we are needed, always.
Based in Copenhagen, the IFRC Reference Centre for Psychosocial Support is a resource centre for mental health and psychosocial support for all 191 Red Cross and Red Crescent National Societies. We advise on psychosocial support programmes, develop training materials and handbooks, train staff and volunteers and advocate for the inclusion of mental health and psychosocial support in all aspects of humanitarian work.
A good communications platform is crucial to carry out these activities.
We offer
15 to 20 hours per week. The position is limited to one year with possible extension.
Salary and employment conditions will according to Danish Red Cross's collective bargain agreement with HK and AC be between DKK 147 and 154 per hour including allowances and pension contribution depending on how far you are in your studies.
Application and further information
If you wish to know more please contact Louise Juul Hansen, luhan@rodekors.dk, +45 3525 9394
The deadline for applications is 3 December 2018 at 12:00 CET.
The date of commencement will be 15 January 2019 and we expect the first round of interviews to take place on 7 December 2018 and a second round in week 51. Please note that only applications submitted online [link] will be considered.