November 28, 2019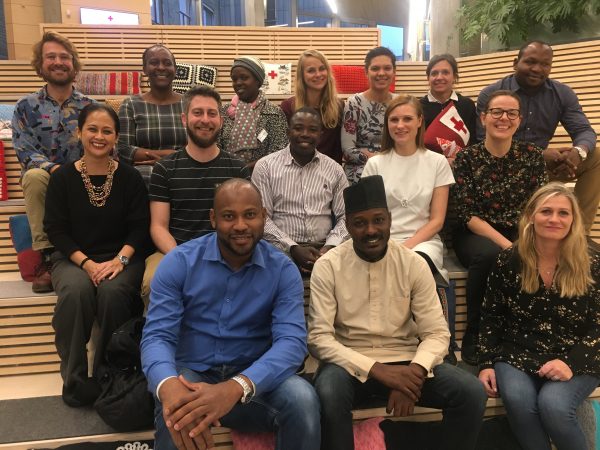 Training volunteers and staff in monitoring and evaluation for psychosocial interventions

How do you monitor and evaluate mental health and psychosocial support? What are the available tools for carrying out the appropriate monitoring and evaluation in mental health and psychosocial programmes?
These and other questions were covered on the PS Centre training Programming and M&E for Psychosocial Interventions in Copenhagen in November.
The M&E training is a three days training which provides the knowledge and tools necessary for participants to carry out assessments, develop and adapt indicators and monitor psychosocial interventions.
Participants in the training were staff and volunteers with mental health and psychosocial support experience.
Subjects covered in the M&E training:
Introduction to planning and implementing psychosocial programmes

Assessment

Data collection

Developing M&E plan for psychosocial activities

Indicators and Means of Verification tools
One of the participants in the M&E training is Deborah Gayatri Magdalena, Working Group Coordinator (MHPSS) International Organization for Migration based in Maiduguri, Nigeria.
For her, the M&E training for psychosocial interventions was very much appreciated. She works with partners providing mental health and psychosocial support interventions in North-East Nigeria.
"They [the local partners] are challenged on how to do appropriate monitoring and evaluation within their mental health and psychosocial support programmes. They have the willingness to do this, but they have less capacity."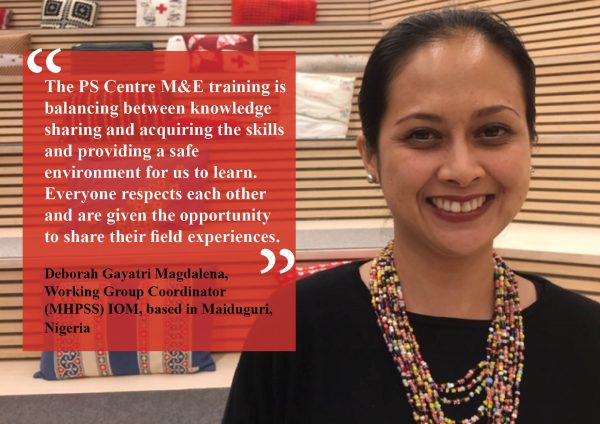 With this training Deborah says, she will be able to share the options and available tools for carrying out monitoring and evaluation.
"What is an eye-opener for me are the publications that the PS Centre has. Knowing that there is a lot of available publications, good references and relevant tools, will help us and give us much more information, thorough knowledge and options to be used in the field."
Another participant in the training is Alex Ssimbwa. He works as a psychosocial support delegate for Danish Red Cross in Cox Bazar, Bangladesh.
"Before the training, we were struggling with how to measure psychosocial well-being. And now with this training, we have a very clear understanding of the prosses and a tool on how to do it," says Alex Ssimbwa.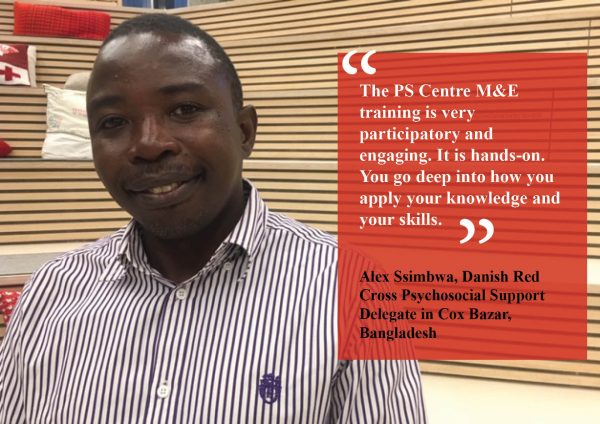 Find the PS Centre material on monitoring and evaluation for psychosocial interventions here.