A Hopeful, Healthy & Happy Living & Learning Toolkit: Activity Guide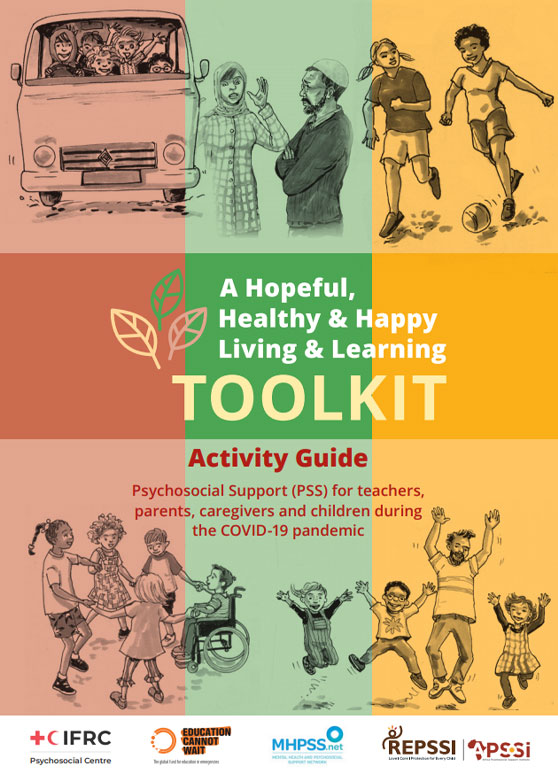 'A Hopeful, Healthy, and Happy Living and Learning Toolkit' has been developed by REPSSI, APSSI and the IFRC Reference Centre for Psychosocial Support (PS Centre) with support from MHPSS.net and funding from Education Cannot Wait. There are three tools in this toolkit. They are: (1) the Guide for Teachers, (2) the Parent-Caregiver Guide and (3) the Activity Guide for Teachers, Parents and Children. The toolkit is designed to facilitate support for children, parents/caregivers and teachers affected by the COVID-19 pandemic, but may be useful for anyone, anywhere, and any time.
Activity Guide: This Guide for Teachers, Parents and Children features fun activities for children at home, in school or for remote use. In a home learning environment, for example, the activities could be done with a sibling group. Each activity is flagged as best done with a group or whether it may be adapted for use with a single child. The activities have been carefully designed to engage with children in relation to social and emotional learning around self-awareness, self-management, social awareness, relationship skills and decision-making.