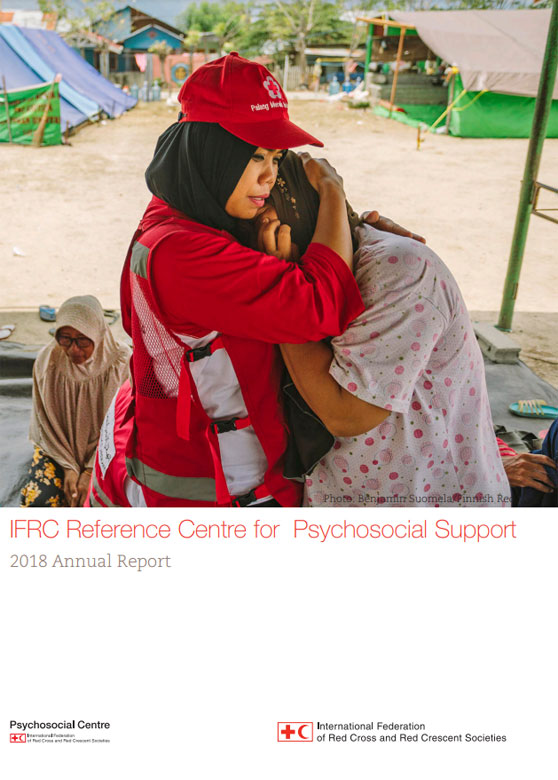 In many ways, 2018 was a memorable year for the field of mental health and psychosocial support within the Red Cross Red Crescent Movement.
At the Council of Delegates in 2017, Yves D'Accord, Director General of ICRC, stated that psychosocial support saves lives. In the intervening year we used this quote numerous times. It is a matter of life and death, and fortunately this fact is gaining a broader recognition than ever. 2018 was another year of large-scale disasters and humanitarian emergencies. Millions of people suffer the consequences of war, violence and displacement in Yemen, Syria, South Sudan, Rakhine State, Libya and elsewhere. Natural disasters wreaked havoc across continents leading to thousands of deaths and huge losses. From earthquakes and tsunamis in Indonesia, to floods in Afghanistan to wildfires in California disasters struck all corners of the globe.
Against this backdrop we see a great interest from governments and donors in the field of MHPSS and a willingness to engage in conversations with humanitarian communities about where the largest unmet needs can be found, how best to support and not least, how best to ensure scalability and quality.