Operational Guidance for Child Friendly Spaces in Humanitarian Settings – Arabic
Home
/
Resource Library
/
Operational Guidance for Child Friendly Spaces in Humanitarian Settings – Arabic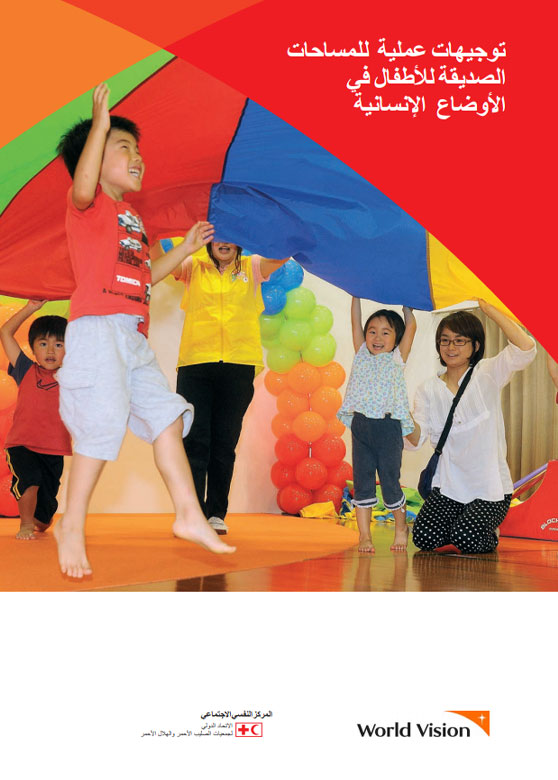 Child friendly Spaces (CFS) are interventions used by humanitarian agencies to increase children's access to safe environments and promote their psychosocial well-being. Some CFS programmes may focus on informal education or other needs related to children. However, all CFS try to provide a safe place where children can come together to play, relax, express themselves, feel supported and learn skills to deal with the challenges they face.
The Operational Guidance for Child Friendly Spaces in Humanitarian Settings summarises key approaches in the protection of children and in the promotion of their psychosocial well-being. It is directed to CFS managers and facilitators/animators.
It has four chapters, addressing the following aspects of setting up and implementing a quality CFS:
 Introduction to CFS
 Setting up a CFS
 Information for CFS facilitators/animators
 Working with caregivers and community members.