Facilitator's Guide Human Trafficking Awareness for Migrants – STEP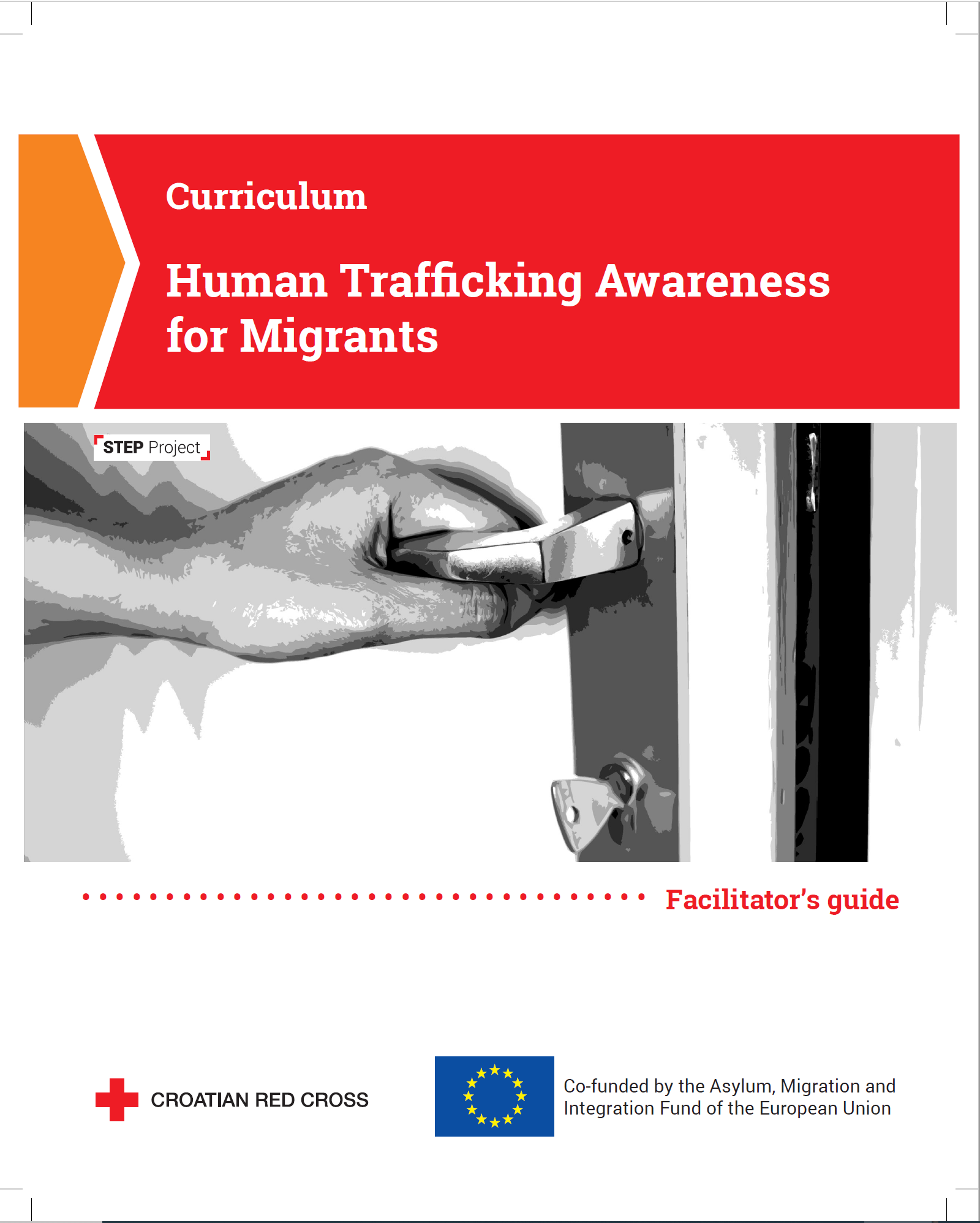 A facilitator's guide for conducting awareness sessions to provide relevant information about the signs and risks of human trafficking, rights of trafficked persons and informing migrants where to seek help if they have been trafficked. The information sessions are designed to inform migrants how to protect themselves from human trafficking and exploitation.
This guide was developed by Croatian Red Cross within the project "STEP – Sustainable integration of Trafficked human beings through proactive identification and Enhanced Protection", co-funded by the Asylum, Migration and Integration Fund of the European Union between 2017 and 2019.