Guidelines for Caring for Staff and Volunteers in Crises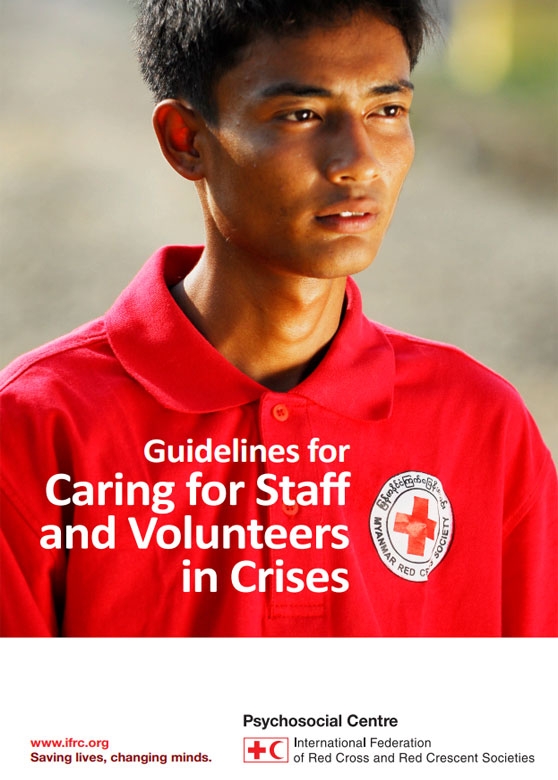 Red Cross and Red Crescent staff and volunteers work in difficult, complex and sometimes dangerous environments. They help people during and after crises, providing them with practical help, understanding and social and emotional support. Helping fellow human beings gives meaning, purpose and provides direction even in the face of adversity. However, the urgency of addressing the acute needs of affected populations can overshadow the fact that those responding are also exposed to loss, devastation, injury and death. Staff and volunteers may be deeply affected by witnessing pain and suffering and they are often directly affected by the same crisis they are responding to.
Providing psychosocial support to staff and volunteers is an essential part of honouring the obligation to care for their well-being. These are guidelines from the IFRC Reference Centre for Psychosocial Support on the Provision of Psychosocial Support in Crises to Staff and Volunteers of Red Cross and Red Crescent Societies.