How do you talk to children about war? – Polish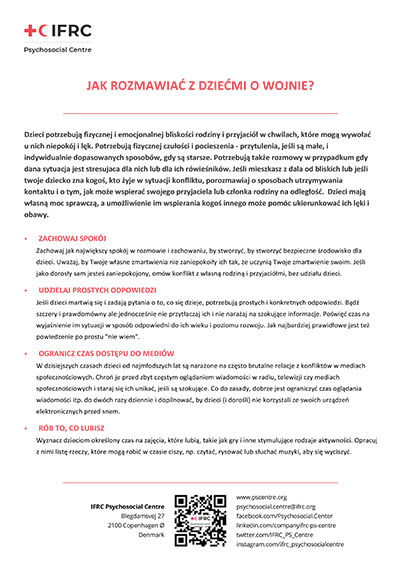 A one-page guide for parents and caregivers.
The guide can be used by parents and caregivers with children directly affected by conflict and for children who may have friends in conflict settings, it can be used as a guide to help parents support and care for their children who may be struggling to find explanations after watching disturbing images on tv or on social media, it can be used by Red Cross Red Crescent volunteers providing support to conflict affected families and children, and by staff and volunteers manning hotlines and helplines – who may be receiving calls for advice and assistance from anxious adults and children.