Infographic: Supporting Volunteer Teams – French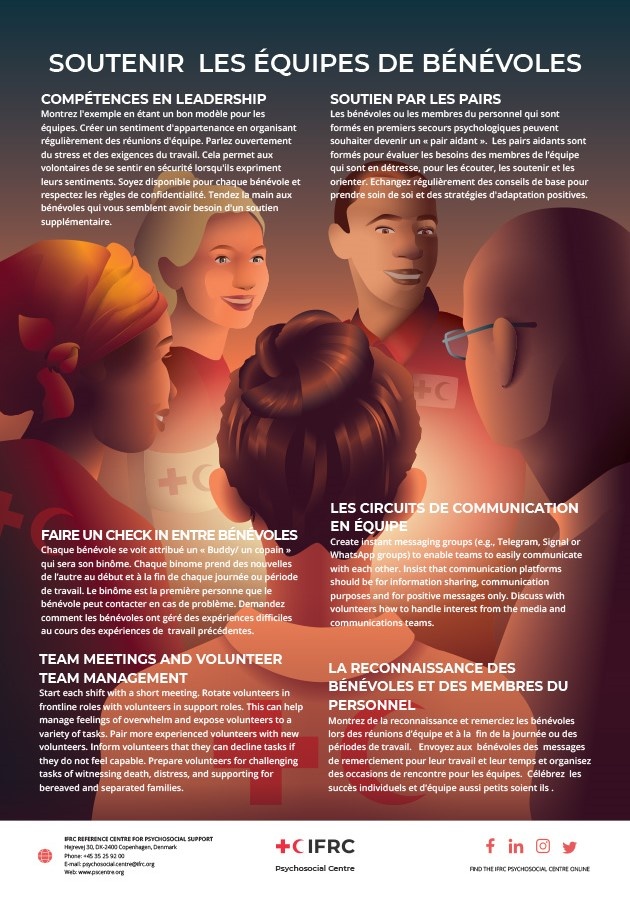 Supporting volunteer teams can be challenging. This infographic gives simple advice on how to support and lead volunteers.
The infographic can be printed in A3, but a larger version is also available. Contact PS Centre Communications Officer Jesper Guhle, jeguh@rodekors.dk , for an A1 print-ready version of the poster.