Infographic: Talking to Children about War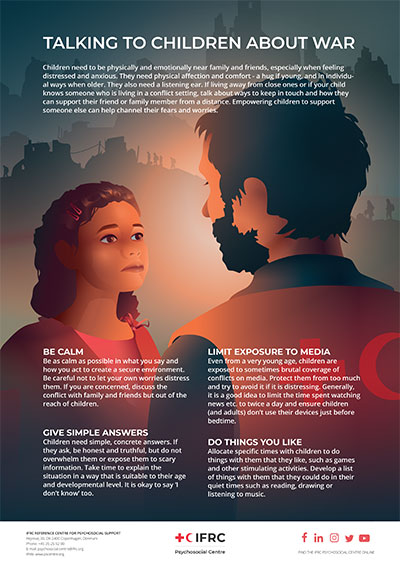 It can be difficult to talk to children about about something as complex an emotional as war and conflict. This infographic gives simple advice on how to create a secure environment for parents and caregivers to talk to children about war.
The infographic can be printed in A3, but a larger version is also available. Contact PS Centre Communications Officer Jesper Guhle, jeguh@rodekors.dk , for an A1 print-ready version of the poster.