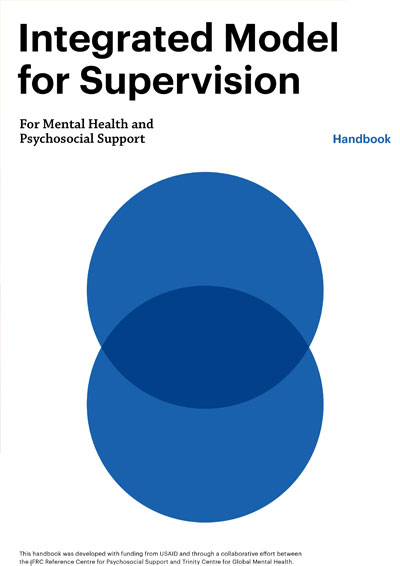 The vision for the Integrated Model for Supervision (IMS) is that all organisations operating in humanitarian emergencies, no matter their size or level of resources, have the knowledge, tools, and capacity to confidently incorporate supervision as an essential component of mental health and psychosocial support (MHPSS) programming.
This handbook considers consistent, supportive supervision as essential to the well-being of all MHPSS service providers, regardless of rank or level of expertise.
It is grounded in principles of human rights, equality and evidence-based practice.
The provision of supportive supervision as outlined in the IMS will better enable the global mental  health workforce to deliver high quality, timely, appropriate, safe and ethical MHPSS interventions to persons affected by adversity.
The IMS Handbook will be formally tested in 2022-2023.
We ask that you kindly fill out a short feedback survey if using the IMS Handbook to help us to continue to strengthen and improve upon the Integrated Model for Supervision.
For questions about the Integrated Model for Supervision or to provide additional feedback, please contact Kelly McBride kemcb@rodekors.dk