Children's Resilience Programme: Psychosocial support in and out of schools – Facilitator Handbook 1: Getting Started – French
Home
/
Resource Library
/
Children's Resilience Programme: Psychosocial support in and out of schools – Facilitator Handbook 1: Getting Started – French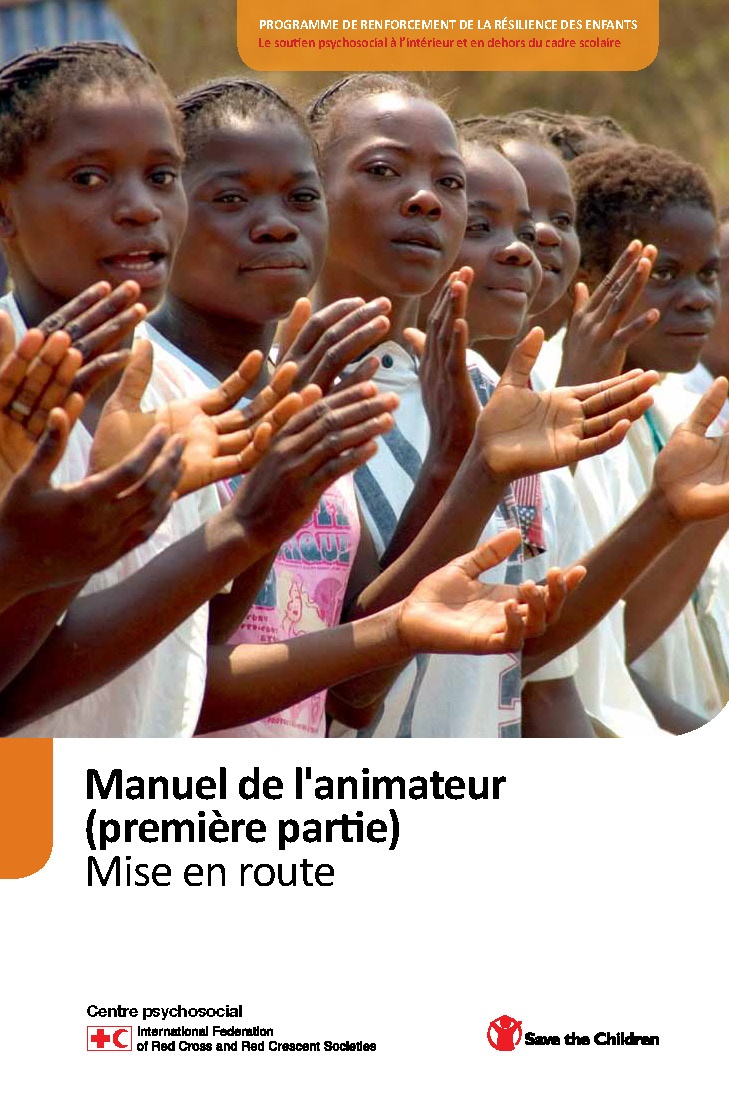 The children's resilience programme: psychosocial support in and out of schools' is a joint initiative of Save the Children and the Reference Centre for Psychosocial Support of the International Federation of Red Cross and Red Crescent Societies (the PS Centre). The aim of the programme is to enhance the psychosocial wellbeing and protection of children.
The programme recognizes the key role of parents and other caregivers, teachers and community providers and seeks to equip them in the care and protection of the children in their communities. During crisis events and in the longer term, schools and other children's programmes (such as child friendly spaces, children's clubs, youth clubs) become important sources of stability and care. Children's resilience programmes can be run in schools or in other community-based groups and can be integrated into the classroom curriculum or conducted as activities outside the classroom.
The facilitator handbooks have been developed for facilitators, field coordinators and programme managers of the children's resilience programme. However, other people involved in implementing the programme will also benefit from familiarising themselves with these materials.