Moving Together: Promoting psychosocial well-being through sport and physical activity – Training
Home
/
Resource Library
/
Moving Together: Promoting psychosocial well-being through sport and physical activity – Training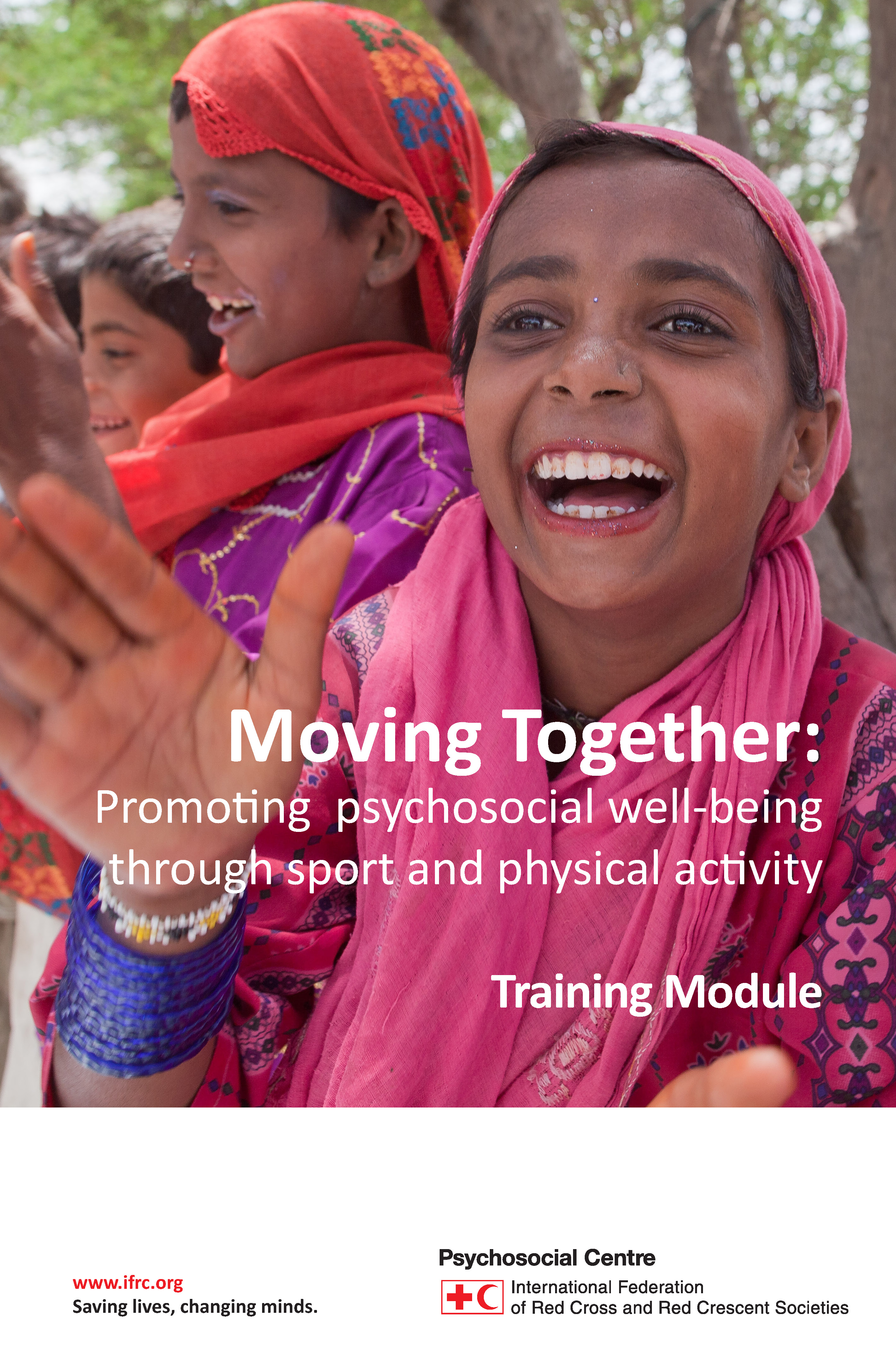 The International Federation of Red Cross and Red Crescent Societies Reference Centre for Psychosocial Support (the PS Centre) has developed this training module, which is based on the handbook Moving Together: Promoting psychosocial well-being through sport and physical activity. These resources were developed to support staff and volunteers in promoting psychosocial wellbeing through sport and physical activities in various groups and contexts.
The handbook covers the theoretical framework for sport and physical activities in psychosocial support interventions and presents a series of activity cards that can be used directly or adapted in psychosocial interventions. Furthermore it explains how to facilitate psychosocial interventions with sport and physical activities and how to set up interventions and  programmes from the initial assessment to the exit strategy.
This training module provides concrete activities for a one-day training workshop building on the material covered in the handbook. The aim of the training module is to build the skills of staff and volunteers in setting up sport and physical activities in a holistic, inclusive and socio-culturally appropriate way.