Online Training of Trainers in Psychological First Aid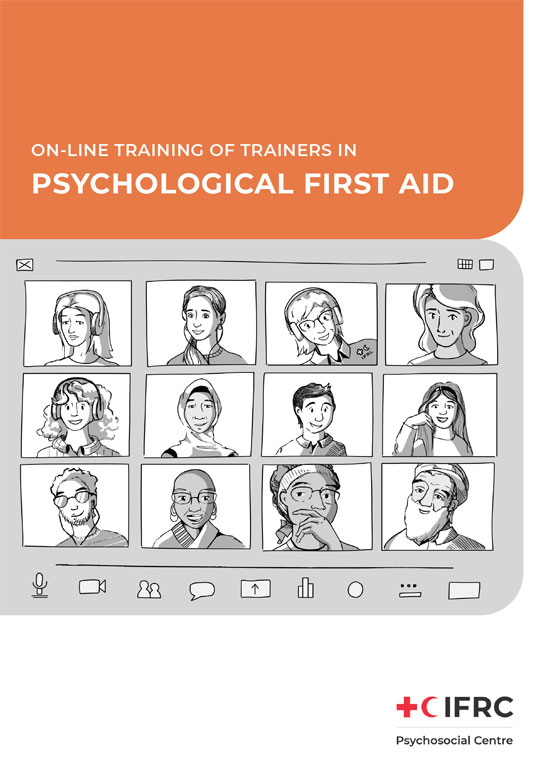 The On-line Training of Trainers in Psychological First Aid during COVID-19 is for National Societies as who will train using the IFRC PS Centre's PFA training Module 2: Basic PFA.
Online psychological first aid training must ensure that participants learn the needed cognitive, social, and emotional skills and tools. Participants must combine knowledge, understanding, and reflection on psychological first aid throughout the training to ensure they have integrated the skills and can use them no matter which type of response they are involved in.
The online psychological first aid training of trainers is for Red Cross Red Crescent staff and volunteers as well as other humanitarians who are already well trained in psychological first aid and preferably also experienced trainers.