Caring for Volunteers: A Psychosocial Support Toolkit – French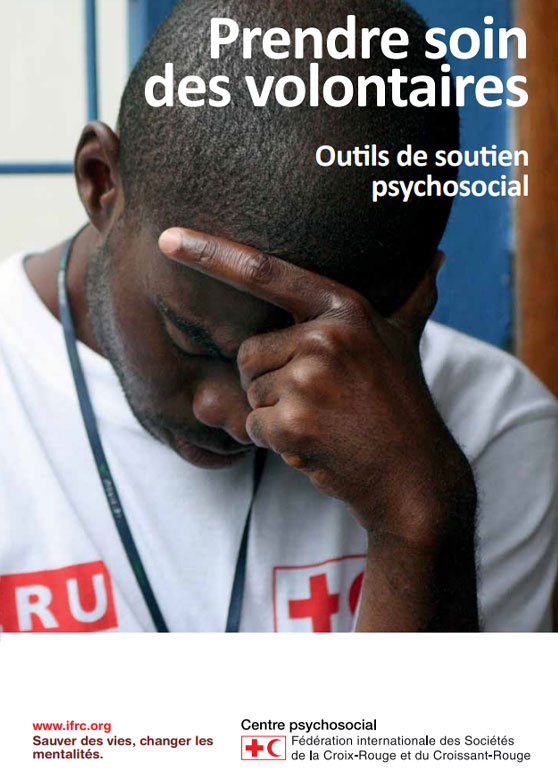 Volunteers may work long hours in challenging emergency environments, often putting aside their own needs. At the end of the day, they often feel inadequate to help affected individuals and communities with the tragedy they are facing. Additionally, as members of affected communities, volunteers often work close to home and may experience the same losses and grief in their families and communities, as those who they are supporting. Basic first aid training or being part of a disaster response team is not enough to prepare volunteers for these emotional experiences. It is of course difficult to prepare for every type of event and to include every single volunteer. But it is possible to be prepared, both for supporting the wellbeing of staff and volunteers, as well as for the many other aspects of disaster response.
This toolkit assists National Societies in preparing and supporting volunteers for their work during and after disasters, conflicts and other crisis events. It contains practical tools and information on preparing for crises, communication and PFA, peer support and monitoring and evaluation.