Community-based psychosocial support: Trainer's book – Serbian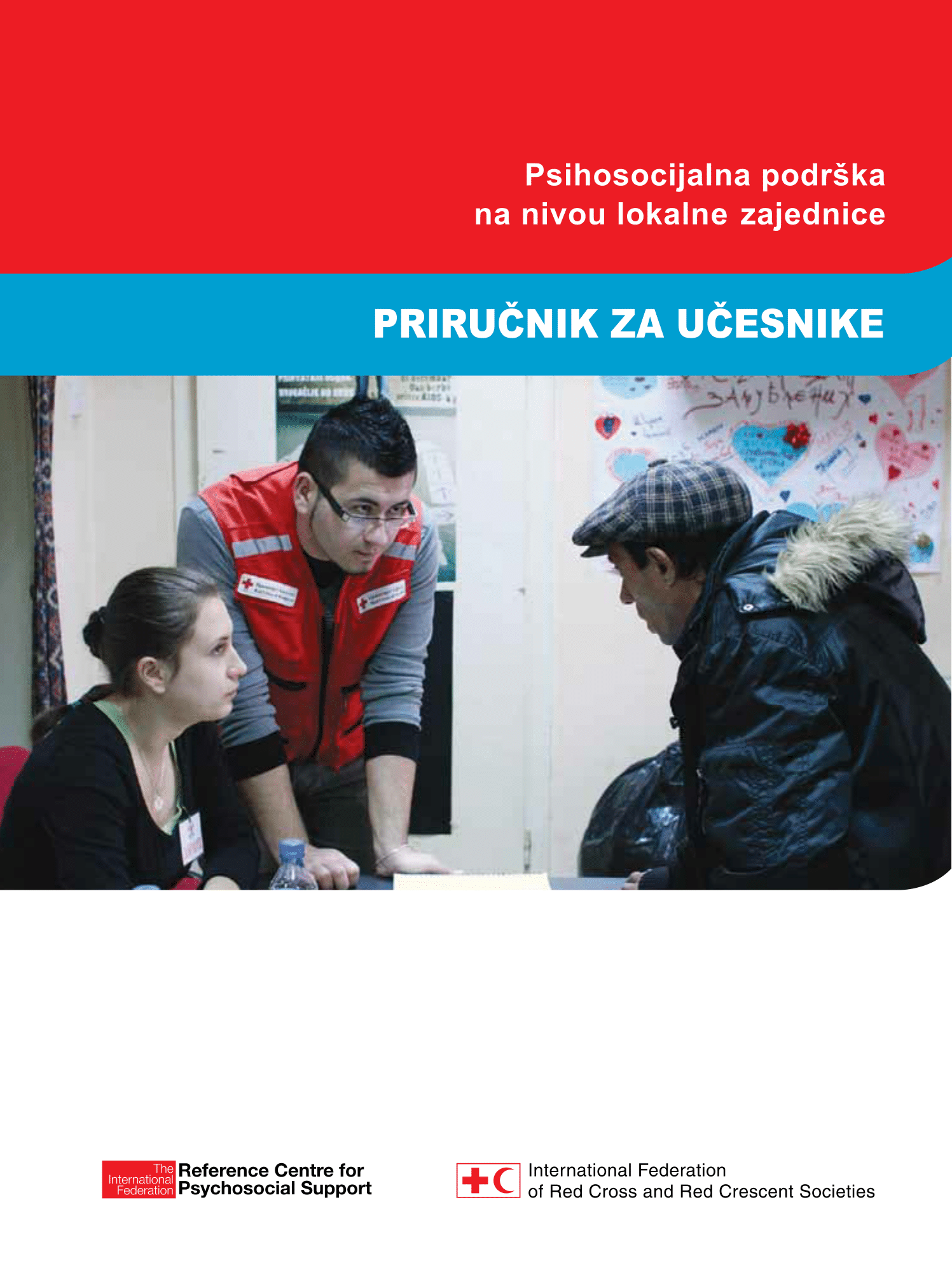 The Community-based psychosocial support training kit provides resources for trainers and participants in key aspects of psychosocial support, including understanding the impact of crisis events, supportive communication, protection issues and self-care. The kit features a trainer's book and participant's book with accompanying PowerPoint slides. Available online in PDF-format and in hard copy with a CD-ROM.
Training in psychosocial support may be delivered as a discrete package or may be included as a component of existing programmes in, for example, disaster preparedness, first aid or social welfare. However it is delivered, this type of training seeks both to strengthen the quality of care for beneficiaries and to provide sound support for staff and volunteers. This Trainer's book has been developed by the International Federation Reference Centre for Psychosocial Support (PS Centre) to enhance understanding of the training process itself and to function as a practical tool in that process. It builds on experience that the Red Cross Movement has gathered over the last decade from psychosocial work all over the world. The Trainer's book provides instructions on how to train workshop participants in the community-based psychosocial support modules located in the Participant's book.
All seven modules in the Participant's book can be used as a complete training programme on basic psychosocial support skills. Alternatively single modules can be used for more specific training needs. All guidance for trainers as well as the text in the participant's modules and power point slides is general and will need to be adapted to the particular cultural context the training is conducted in.