Lay Counselling: A Trainer's Manual – German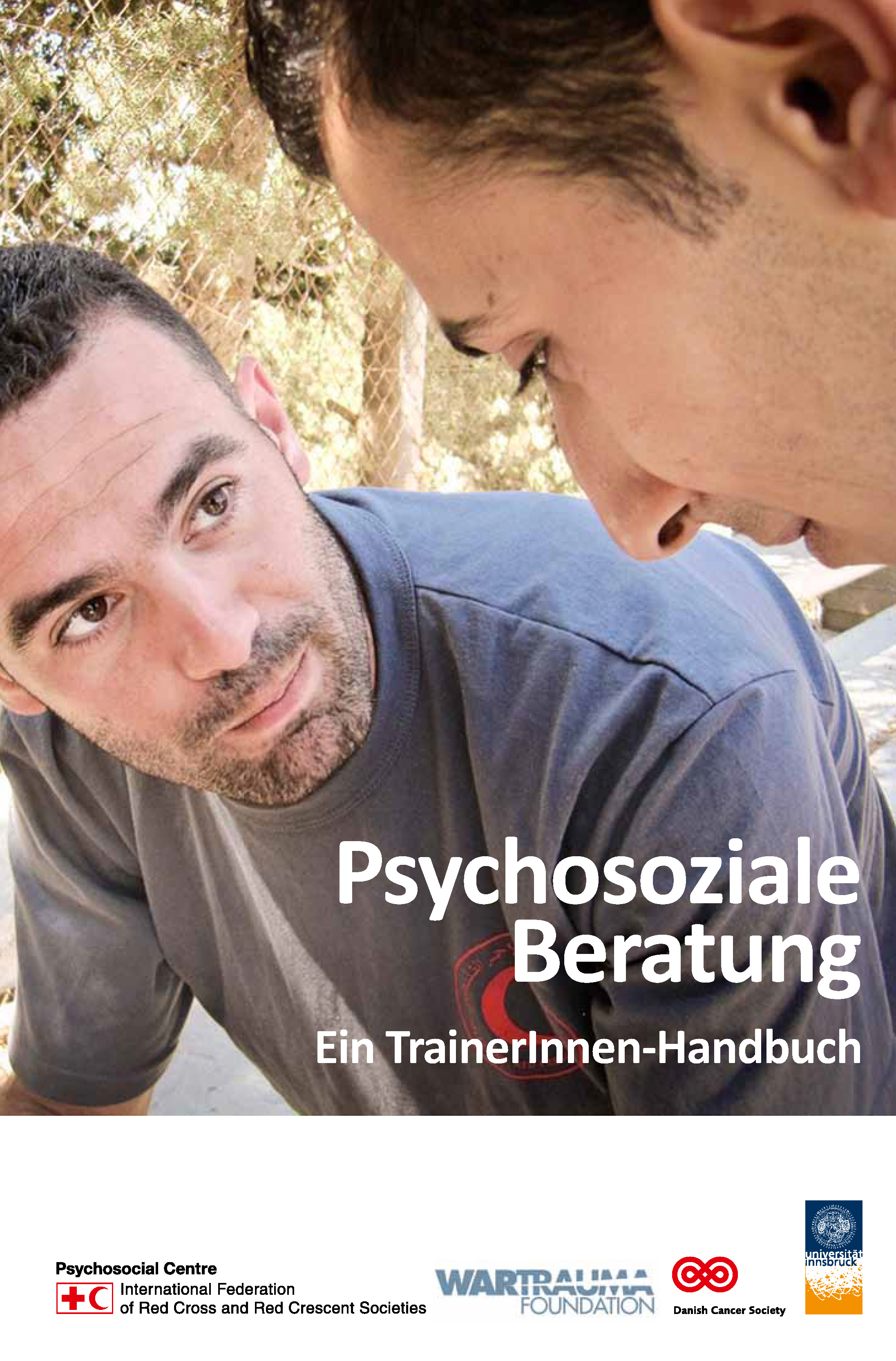 'Lay counselling: A trainer's manual' sets out the role and responsibilities of lay counsellors and the organisation within which they work. The manual outlines a two-day training curriculum and consists of a variety of didactic methods. Specific themes covered are referrals and reporting, supportive communication, assisting decision-making, structure of a counselling conversation, life events, stress and coping, psychological first aid and self-care. The manual is supplemented by a Powerpoint presentation, handouts and additional activities; the total material developed provides the necessary tools for conducting a two-day training in lay counselling.
The manual is available in English, French, German and Danish. The English manual can as well be ordered in hard copy.