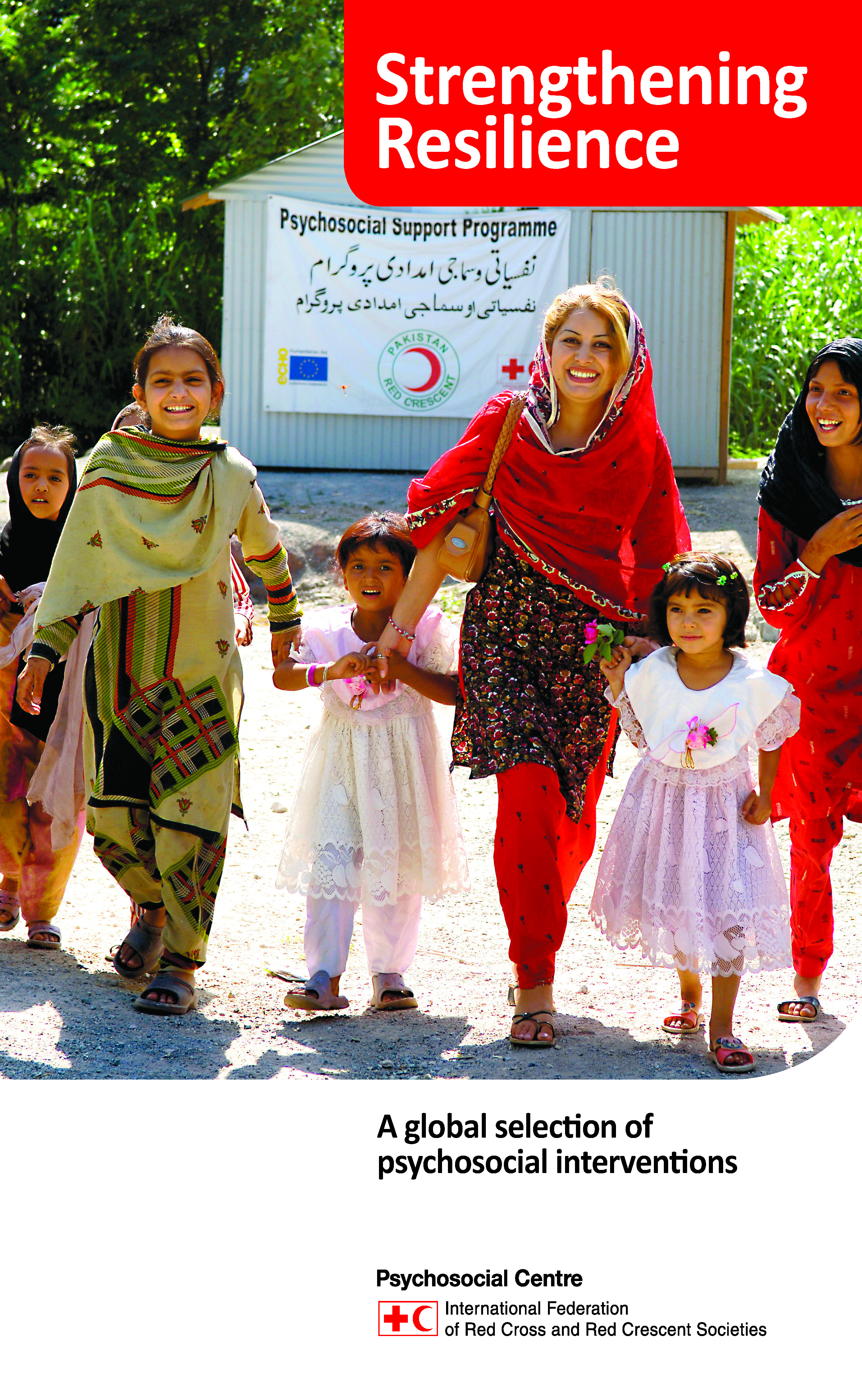 Strengthening Resilience was developed in answer to the growing demand for guidance on how to implement psychosocial support activities. It is designed to provide the practitioner with a range of possibilities when planning psychosocial support activities. Drawing on case studies and programme descriptions from psychosocial interventions around the world, the book presents fundamental methods of providing psychosocial support, including concrete examples of interventions, ideas for activities, and how to modify them to suit specific contexts and groups.
Strengthening Resilience: A global selection of psychosocial interventions provides guidelines for how best to implement psychosocial interventions and illustrates how broad and diverse the field of psychosocial support is.
The book has three main sections:
Psychosocial support
An introduction to psychosocial support. It explains what psychosocial support activities are and includes notes on assessments and how to choose appropriate activities.
Fundamental activities in psychosocial support responses
Describes activities that are fundamental to most, if not all, psychosocial support responses: psychological first aid, lay counselling, peer support, self-help groups, caring for volunteers, making referrals, advocacy and training.
Psychosocial support activities
Many different examples of psychosocial support programmes and activities that have been implemented by National Societies or other organizations working in psychosocial support.
The book is part of a series of books that build on lessons learned from the 2004 Indian Ocean Tsunami, taken to a global level. The other books in the series are Psychosocial Interventions: A handbook, the practical guide to planning and implementing psychosocial support, and Broken Links, the short field guide and training module on providing psychosocial support to people who have been separated from family members.
Without the willingness of National Societies to share case stories, programme descriptions and activities with the PS Centre, this book – and indeed much of the work we do – would not be possible. Psychosocial support is an ever-evolving field, and your experiences of psychosocial support will continue to be of great importance to us. Please share your experiences, thoughts and programme descriptions with us by sending us an e-mail at psychosocial.centre (@) ifrc.org. Thank you!