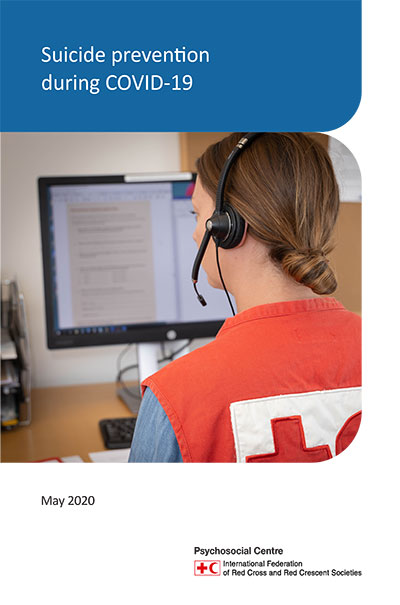 This guidance provides materials on suicide and harm prevention, tailored to the needs of National Societies. It offers resources relevant to those who may be implementing suicide prevention initiatives for the first time and to those who may be adapting existing activities around suicide and harm prevention to the specific challenges of COVID-19.
The guidance provides information across a broad range of considerations for responding to self-harm and suicide, and to engage in suicide prevention initiatives. While it is not intended to be a training package, there are several practical components within the document that can be used and adapted for training purposes. Certain activities should only be implemented by volunteers who have been trained to deliver MHPSS or are specialized in some way. These activities are clearly indicated in the guidance.
This guidance was developed in several stages, drawing on a desk review of suicide prevention materials including identified promising practices, followed by a peer review process. It was reviewed by staff within IFRC, suicide and harm prevention experts, and MHPSS specialists from other international humanitarian organisations, and by academics from institutions across the world.