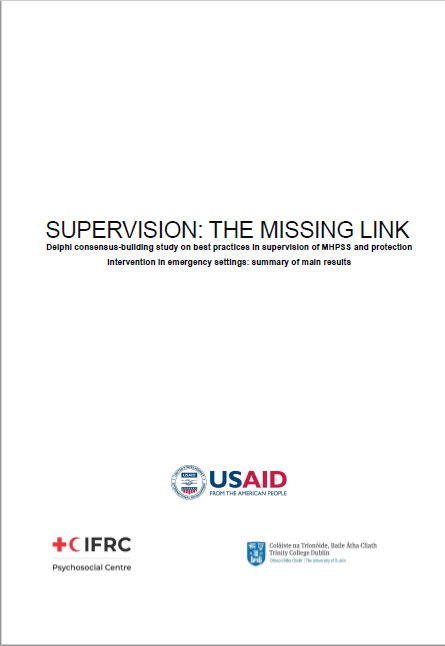 Delphi consensus-building study on best practices in supervision of MHPSS and protection intervention in emergency settings: summary of main results.
Delphi consultation is a method for inviting experts to consider a set of key ideas or content, usually for the development of new measures or tools. The current Delphi consultation presented Mental Health and Psychosocial Support (MHPSS) and protection professionals with a set of twenty-eight statements related to supervision practices within emergency settings. All statements were accompanied by six response options: 'strongly agree', 'agree', 'neither agree nor disagree', 'disagree', 'strongly disagree', and 'don't know'. As well as choosing one of these responses for each statement, participants are also invited comment in support of their choice(s). This same process is then repeated in a second round of voting, whereby participants are
presented with the same set of statements (some with minor modifications). However, this time, they can view the anonymous votes and comments of their colleagues, and are invited to consider whether to revise their opinions based on this, or to stick with their previous votes.