Towards an integrated model for supervision for mental health and psychosocial support in humanitarian emergencies: A qualitative study
Home
/
Resource Library
/
Towards an integrated model for supervision for mental health and psychosocial support in humanitarian emergencies: A qualitative study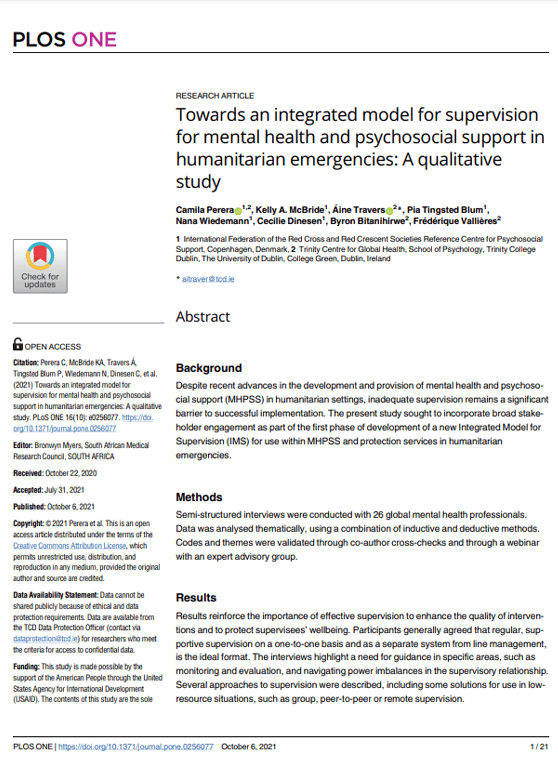 Despite recent advances in the development and provision of mental health and psychosocial support (MHPSS) in humanitarian settings, inadequate supervision remains a significant barrier to successful implementation. The present study sought to incorporate broad stakeholder engagement as part of the first phase of development of a new Integrated Model for Supervision (IMS) for use within MHPSS and protection services in humanitarian emergencies.
Semi-structured interviews were conducted with 26 global mental health professionals. Data was analysed thematically, using a combination of inductive and deductive methods. Codes and themes were validated through co-author cross-checks and through a webinar with an expert advisory group.
The PS Centre partnered with Trinity Centre for Global Health, Trinity College Dublin to develop this publication.