Video: Let's talk about Psychological First Aid – Ukrainian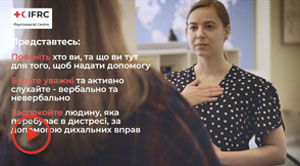 Introduction to Psychological First Aid, also known as PFA, and its three action principles: Look, Listen, Link.
This video explains when to provide PFA, who can provide PFA and how the methods can be used to help people in distress.
Download the video here or see it online in the PS Centre video library.